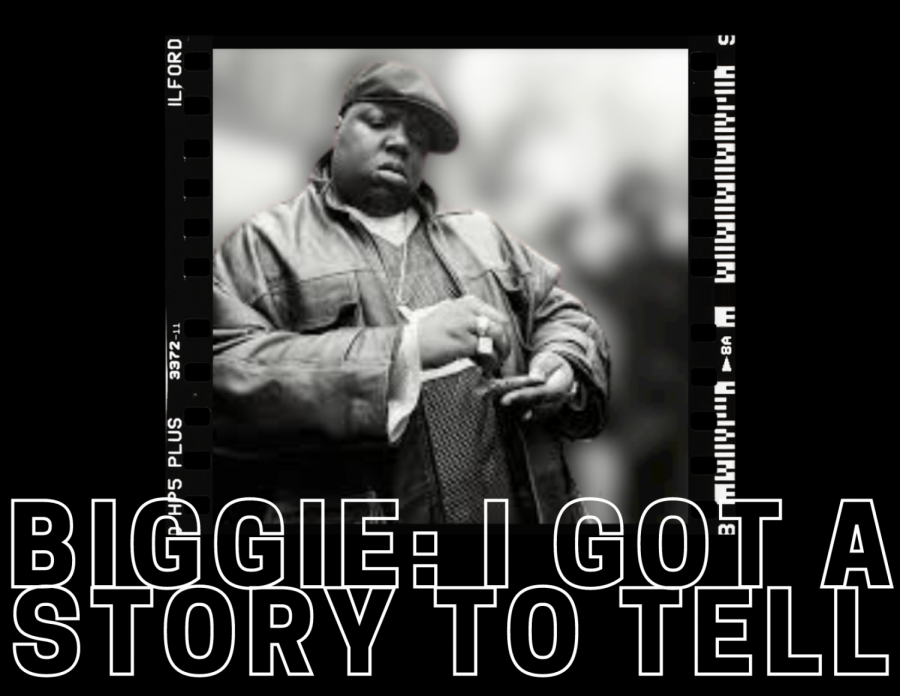 Leidi-Di Salcedo-Urena
Platform: "Biggie: I Got a Story to Tell" on Netflix
Release Date: Mar. 1, 2021.
Directed by: Emmett Malloy
MPAA rating: R (pervasive language, drug content)
Cast: The Notorious B.I.G (Christopher Wallace), Sean "Diddy" Combs, Violetta Wallace, Damion Butler, Donald Harrison.
Our rating: A-
Compared to other Biggie documentaries, "Biggie: I Got a Story to Tell" was a delightful surprise. It was sincere and sweet, told by the people who he loved. It let those closest to him relay his own story to the audience. It does not focus on what is left of Notorious B.I.G's musical legacy and it does not highlight his death and the million conspiracies surrounding it; instead, the film focuses on what made Biggie the rapper we all know and love.
The fact that this is backed by Biggie's estate is important. It is family-oriented and caters to the desires of his family members. Biggie's mother, Violetta Wallace works together with Damion Butler and Sean Combs (also known as P.Diddy) to piece together a picture of Biggie as a child, how he grew up, what his demeanor was like, and what obstacles he had to overcome to achieve his dream. "Biggie: I Got a Story to Tell" was jam-packed with never-before-seen footage. His family genuinely went through everything they had, looking for photos and video reflecting Biggie's story. It added a special touch, especially when looking at older photos.
"I appreciate the way that it is very family based, it makes it feel more personal," freshman Adriana Villatoro said.
By watching this, we learn things we never knew about Biggie. For example, at one point, they explain that his music is heavily influenced by both jazz and his Jamaican roots. Donald Harrison, a renown jazz musician, was his mentor and his mother took him to Jamaica whenever she could–there, he would rap along with his uncle's vocals. Another thing they added was context on Brooklyn's demographic and special locations. This was nice to have because it gave information about what type of environment Biggie was growing up with. It helps us further understand some of the things he had to face. Knowing that he grew up in the projects with little support, where his only way to financial stability is either school or the streets; suddenly making it out and becoming a best-selling artist is that much more impactful.
"I prefer documentaries based on how the person grew up because I find it very interesting how different people's lives can be," freshman Daniela Pajón said.
The only issue with the film is that it was rather short and glossed over certain areas. Yes, it was intimate and yes, it did offer details about Biggie's thought process and his life growing up, but there were certain sections that were rushed and not thoroughly covered, such as his time spent selling drugs on the streets and the transition between that and becoming a full time artist. Seeing as this was supposed to be the story of his life, it seemed sort of off that they would just cut out one of the most essential parts of.. his life.
Overall, "Biggie: I Got a Story to Tell" is a great documentary that feels homey and familiar. It was heartfelt and genuine. Compared to other Biggie documentaries, it certainly stood out and for die-hard hip-hop fanatics, this is definitely a must-watch.