Knives Out: A Murder Mystery Like None Other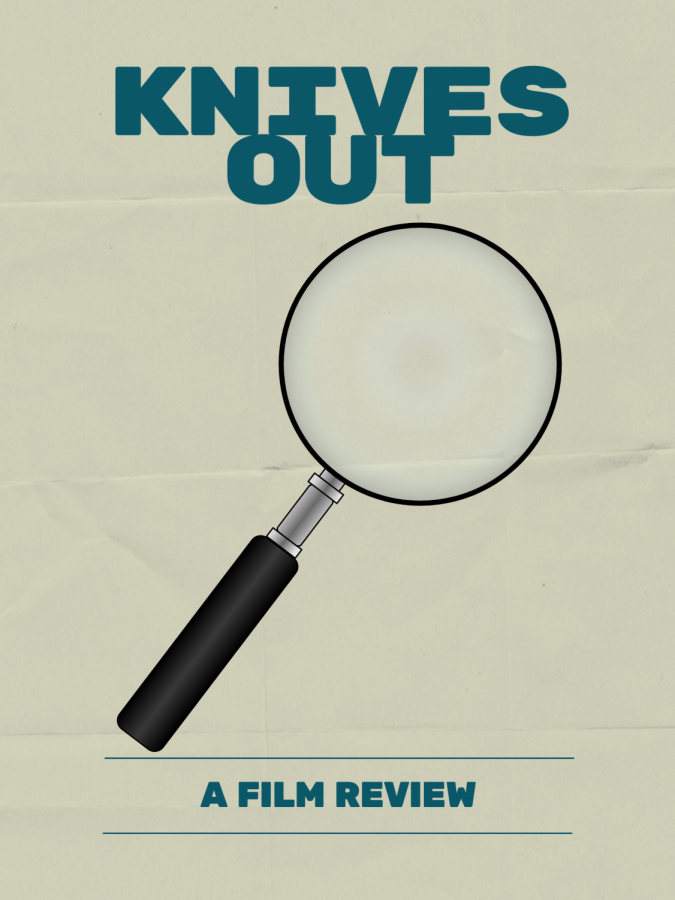 Release Date: Nov. 27, 2019
Director: Rian Johnson
Starring: Chris Evans (Ransom Thrombey), Ana De Armas (Marta Cabrera), Daniel Craig (Benoit Blanc), Katherine Langford (Meg Thrombey), Jaimee Lee Curtis (Linda Drysdale), Toni Collette (Joni Thrombey), Christopher Plummer (Harlan Thrombey), Miachael Shannon (Walt Thrombey), Edi Patterson (Fran)
MPAA Rating: PG-13
Our Rating: A+
This murder mystery film has had its audience's curiosities peaked. Intriguing promotion and a sense of a not so ordinary crime film attracted a broad audience anticipating its release.
When crime novelist Harlan Thrombey is found dead by Marta Cabrera, his nurse, after his 85th birthday party, his family, housekeeper and nurse grieve his seemingly obvious suicide. With the situation causing law enforcement to appear to Thrombrey's home to interview his chaotic family of snobs and subdued help, it becomes apparent that the investigators suspect there was more to Thrombrey's demise. Throughout the suspect questionings, each interviewee acknowledges the presence of a mysterious man in the background, listening intently throughout the interview. When asked who he was, it is revealed that he is a personal investigator by the name of Benoit Blanc and is unwilling to reveal his client's identity. The film consists of Blanc prying into the family's secrets and attempting to eliminate any suspects.
"
I have not seen 'Knives Out', but based off the advertising, it looks like a good movie that I would love to watch."
— freshman Victoria Borja
A handful of this film's audience are already hating on the movie. The reason for this is its director, Rian Johnson, who also directed "Star Wars: The Last Jedi." This Star Wars saga film was one of the most loathed and it was the reason why certain people did not even bother glancing at "Knives Out." But, the few people that disliked the director yet still watched the movie were not disappointed to say the least. In fact, they were pleasantly surprised to discover the quality of the film and allowed Johnson to redeem himself.
"'Knives Out' was a really interesting movie and I would definitely not only re-watch it, but recommend it as well," freshman Jorge Rodriguez said.
This film enables the cast to be seen in a new light with its unorthodox murder mystery script, which includes bits of playfulness and lighthearted dialogue throughout the film. Take Toni Collette as an example. She has been more seen than not in serious roles such as Annie Graham in "Hereditary", an often frustrated mother grieving her daughter's death, as Sheryl Hoover in "Little Miss Sunshine", a mother looking out for her daughter and doing the most to keep her happy, even if it does more harm than good and even as a CIA agent in "XXX: Return of Xander Cage". In comparison to her role as Joni Thrombey in "Knives Out" where yes, it does involve a tragic death, we also see her in moments of comedy and ironic humor.
By the end of the film, it becomes clear just how much each conversation matters and how they contribute to the entire investigation. Every scene with small talk, every seemingly dismissible remark, it all ties into the conclusion of the plot. By the end of this movie, every filler conversation serves a greater purpose. Because of this, the amount of effort put into being consistent with the plot by the screenwriters becomes prominent.
This film comes from an archetype we have seen time and time again, yet they manage to perfectly execute it with their own methods. From a consistent plot to a passionate cast, "Knives Out" is a must watch. We promise you will not have seen anything like it before.
About the Contributor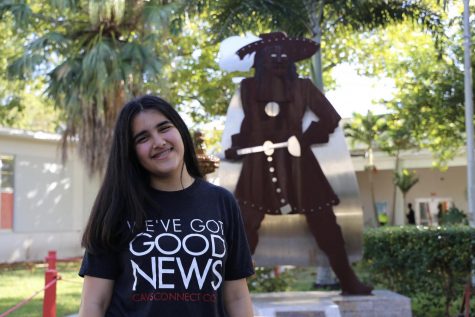 Annabella Rivera, Staff Writer
Annabella Rivera is a freshman anticipating her entrance to the International Baccalaureate (IB) program at Coral Gables Senior High School. She is a focused...