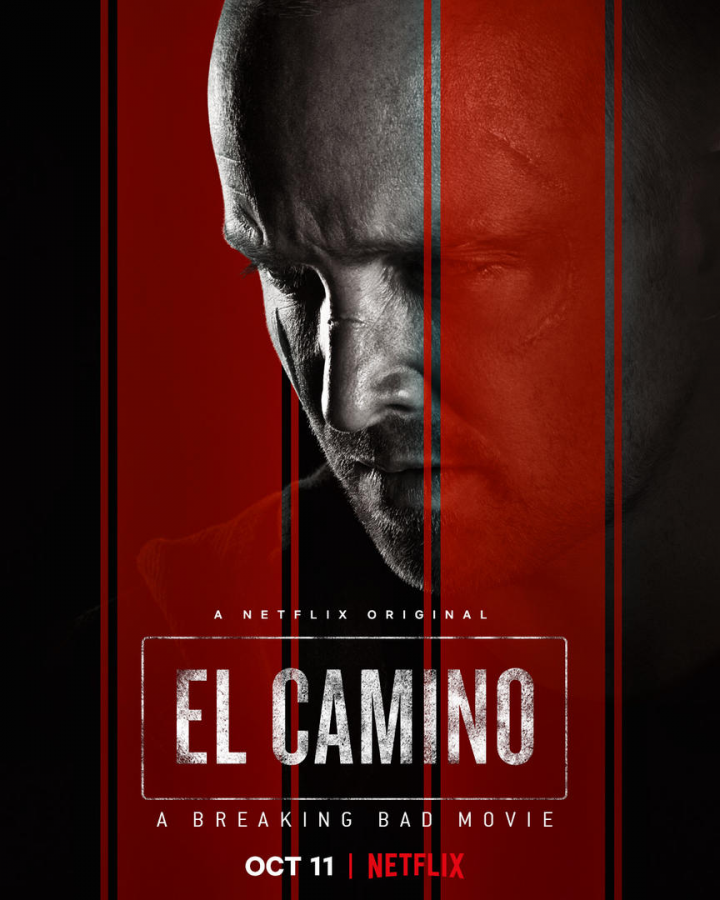 collider.com
Release Date: Oct. 11, 2019
Cast: Aaron Paul (Jesse Pinkman), Bryan Cranston (Walter White), Jesse Plemons (Todd), Charles Baker (Skinny Pete), Matt L. Jones ("Badger")
Our rating: A+
"El Camino" is a movie based on the American Movie Classic series Breaking Bad. The show's plot is centered around a chemistry teacher, Walter White, who creates an entire drug empire for extra cash and a former student, Jesse Pinkman, who joins him. "El Camino" is solely focused on Pinkman and his life after everything came crashing down in Breaking Bad. After the season finale "Felina", fans were left questioning his whereabouts and began coming up with their own theories as to what could have possibly happened to him. The title "El Camino" alludes to the car Pinkman was last seen in during the final episode after he escaped his kidnappers.
The film's cinematography complemented its plotline perfectly. With the movie exerting a dark, mysterious and dramatic mood, the visuals accompanied along presenting gloomy weather, menacing characters and grimy atmosphere. "El Camino" started off as a slow burn, but halfway through, it transitioned into a more suspenseful feel.
"I think it was a really good movie, it finished off everything I was wondering about," junior Alex Rodriguez said.
The only downside to the movie is that in order to comprehend what is going on, you have to have previously watched "Breaking Bad." There are constant references and flashbacks to the show and without context, it is easy to become puzzled quickly. Most of the characters are from the series which also makes it difficult to understand since they are not introduced in the movie. On the other hand, most people who are interested in watching "El Camino" are the same ones who were fans of "Breaking Bad," so it is not much of a problem anyways.
"I never got to finish the series but I decided to watch the movie and it made sense to me. I enjoyed it," sophomore Rebeca Morejon said.
The producers kept the movie simple by maintaining the same storyline instead of developing a new one, which was a great decision.El Camino provided closure for those who were curious about Pinkman's fate, showing how he managed to turn over a new leaf in his life before it was too late.
[powr-twitter-feed id=f73b1994_1572371983811]