Very Nice: Vice
Release Date: Dec. 25, 2018
Director: Adam McKay
Starring: Christian Bale (Dick Cheney), Sam Rockwell (George W. Bush), Steve Carell (Donald Rumsfeld), Amy Adams (Lynne Cheney)
Our Rating: A
When it comes to explaining complicated things to people who don't understand them, Adam McKay, director of "Vice," might be the absolute king. After stepping away from the criminally bad Will Ferrell comedy genre with his 2015 film "The Big Short," McKay proved that he was, in fact, capable of making more than one good movie in his life. "Vice" goes above and beyond every expectation of a political biopic.
McKay's style of irreverent comedy is evident even at the very beginning of the movie; it opens with a disclaimer that most of the details of the movie are artistic flairs because Dick Cheney, the person whose biography makes up the core of the movie, lives an extremely secretive life. There is so little information publicly available on Cheney's life, that it was extremely difficult for McKay to find inspiration for the movie.
"'Vice' was a lot quirkier than I expected for a political biography, and it ended up working out," sophomore Justin Vazquez said.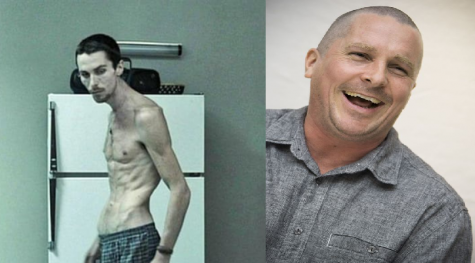 Despite this, the movie sounds completely plausible in its insanity. There are dozens of instances that seem completely ridiculous out of context, yet make perfect sense in the movie, and unfortunately history. The absurd situation surrounding the U.S. invasion of Iraq is broken down and bent in an entertaining fashion so that practically anyone can understand the situation at least at an elementary level, allowing them to enjoy the complicated narrative surrounding it.
As far as the rest of the film goes, the acting, while generally not completely outstanding, is fantastic with great performances, accurate looking sets and solid writing. In most cases, this is enough to constitute a decent movie. Additionally, McKay's newfound stylistic choice of turning serious issues into what is almost essentially satire is tossed in and sends the movie to a new level.
Finally, the icing on the cake and arguably the best part of the movie is Christian Bale. Not only is he an award-winning actor known for films like the most recent "Batman" trilogy, "American Psycho" and "The Big Short" but he is also a method actor, meaning he chooses to physically alter his appearance to match his roles rather than leaving it up to CGI. In "The Machinist," he played a severely emaciated man and lost over 60 pounds to fit the role. For his role in "Vice," Bale gained over 40 pounds. In under two years, Bale was able to put on more weight than most people can hope to lose in that amount of time and then dropped back to normal weight in time to accept the Golden Globe award for Best Actor for his portrayal of Dick Cheney.
"I've known Christian Bale was a great actor, but this was just ridiculous," junior Daniella Berrospi said.
Overall, "Vice" is a fantastic movie with one of the best actors of the century making it even better. But what truly makes this movie go above and beyond is its self-satirization. Remember the quip at the start that essentially said the writers had to take large creative liberties to fill in the gaps of Dick Cheney's life? It comes back at the end with a scene that features a focus group in the present day on the topic of the movie itself. Needless to say, a political film that has taken creative liberties will reflect, intentionally or not, the political views of the creators to some extent. "Vice" fully embraces this and dives off the deep end in a fantastically chaotic closing scene in which pandemonium between the stereotypical modern conservatives and stereotypical modern liberals breaks loose in the focus group, followed by one of the best exchanges of insults ever seen in a movie.
About the Contributor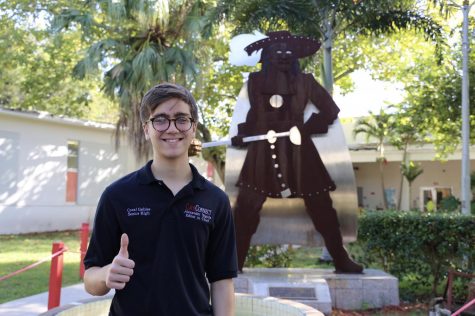 Alexander Yagoda, Co-Editor-in-Chief
Alexander Yagoda is a senior in the International Baccalaureate (IB) program at Coral Gables Senior High School and is excited to start his fourth year...