Welcoming the Holidays with Netflix Movies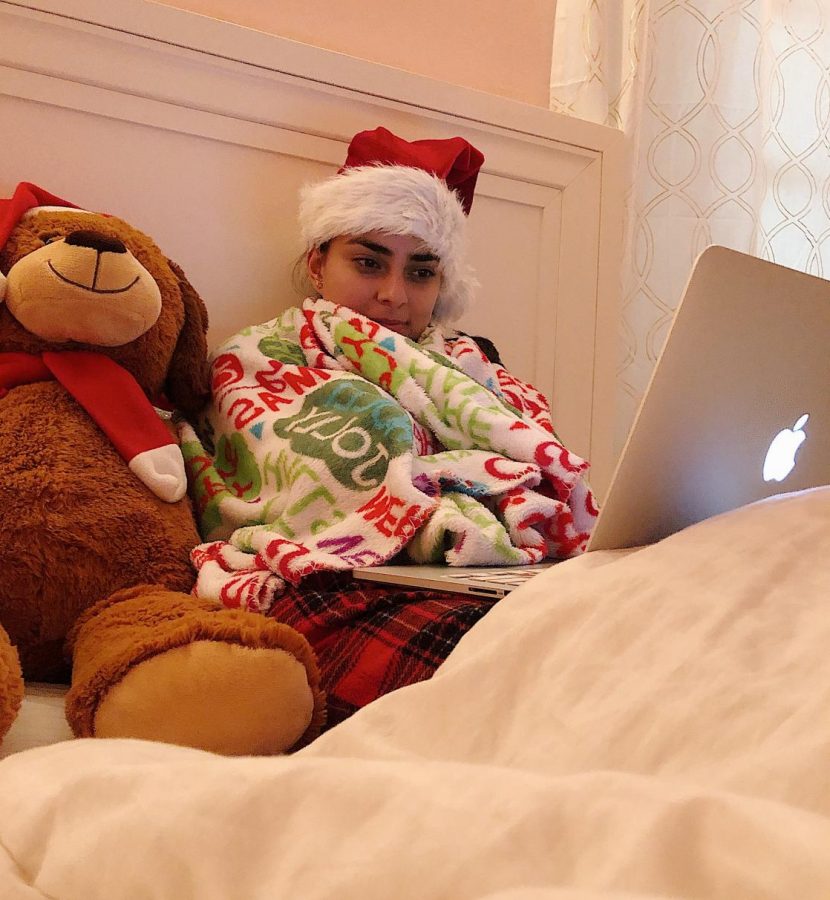 As the holiday season approaches, Netflix has begun rolling out their annual line-up of Christmas-themed movies, perfect for days one just wants to cozy up at home. Each Christmas-themed Netflix movie has its own unique story to share with the audience, which is why they are so lovable. But, it may be a little tricky deciding whether they are really worth a watch. We took a look at "The Holiday Calendar," "The Princess Switch," and "The Christmas Chronicles," to help you figure it out!
The Holiday Calendar
Release Date: Nov. 2, 2018
Director: Bradley Walsh
Starring: Kat Graham (Abby), Quincy Brown (Josh), Ethan Peck (Ty), Ron Cephas Jones (Gramps)
Our Rating: B
"The Holiday Calendar" has an engaging plot, seeing as it incorporates a magical Advent calendar. Abby, played by Kat Graham (well known for her role in the teen TV show, "The Vampire Diaries")  is a sweet girl who struggles both romantically and career-wise. She wishes to pursue photography but without the support of her parents or the financial ability to open her own studio, Abby is stuck working at a portrait studio.
Abby's family adores Josh, her best friend, and constantly teases her about a possible romance between the two. Despite Josh's subtle infatuation with Abby, she does not open her mind to the idea of a relationship with him. After receiving a magical Holiday Calendar that predicts the future as a gift from her grandfather, Abby realizes that Josh has been the one all along.
Although hopeless romantics may find this movie to be a hit as it represents a classic holiday movie, it is a generic love story of falling in love with your best friend creates a predictable plot. Adding a magical twist to this generic love story is what made the movie unique and interesting, but it did not reach its full potential. This movie would be most enjoyable to a teenage audience with its quirky romance and Abby's career-development.
The Princess Switch
Release Date: Nov. 16, 2018
Director: Michael Rohl
Starring: Vanessa Hudgens (Stacy De Novo/Lady Margaret), Sam Palladio (Edward), Nick Sagar (Kevin)
Our Rating: A
"The Princess Switch" stars Vanessa Hudgens (well-known for her role in "High School Musical") who plays Stacy, a character recovering from a rough break-up. Stacy runs her own bakery along with her best friend, Kevin, and has a close friendship with his daughter Olivia. Kevin secretly signs Stacy up for a royal cooking competition in Belgravia, and after a sloppy encounter with her ex, Stacy ultimately accepts the offer and takes Kevin and Olivia to Belgravia for the competition.
Stacy runs into Lady Margaret in Belgravia, realizing that they look exactly alike. Margaret, wanting to experience the life of a normal girl before marrying Prince Edward, asks Stacy to switch lives with her for a few days. Stacy agrees after some convincing and experiences life a few days as a royal. Through this princess switch, Stacy and Edward fall in love while Margaret and Kevin fall in love as well.
Although it is admittedly cheesy, this love story between royalty and commoners sends out a positive message: the importance of a person is their mind, not their appearance. Although the Lady Margaret and Stacy may look the same, Kevin only falls in love with Lady Margaret; he never had romantic feelings for Stacy. This proves that he fell in love with both Margaret's spontaneous and risk-taking personality, not her looks. This is mirrored in Stacy's love story with Edward.
The joy of Christmas is reflected throughout the entire movie, leaving you in a cheerful mood. With a positive underlying message, this feel-good holiday movie is perfect to watch on a family movie night.
"I thought 'The Princess Switch' was super cute! I loved the storyline and how it is based on someone from middle and high class uniting, which is not something that I normally see," senior Yohanet Perez said.
The Christmas Chronicles
Release Date: Nov. 22, 2018
Director: Clay Kaytis
Starring: Kurt Russell (Santa Claus), Darby Camp (Kate), Judah Lewis (Teddy)
Our Rating: A
"The Christmas Chronicles" introduces us to the Pierce family through video clips of the family enjoying their past Christmases joyful and full of Christmas spirit. However, when the movie flashes forward to the present day, the father has passed away and the family is expecting a solemn Christmas.
Since the mother had a night shift on Christmas Eve, siblings Kate and Teddy Pierce are left home alone. After deciding to watch some videos that her parents had recorded last Christmas, Katie catches a glimpse of Santa's arm in one of the clips. This sparks her curiosity and she convinces Teddy to stay up all night with her in an attempt to catch Santa in action.
During Kate and Teddy's stakeout, they see Santa leave gifts in their home. After following him outside, they find his reindeer and sleigh. Their curiosity gets the best of them and they hop onto the sleigh. Unfortunately, they crash the sleigh, losing the reindeers and the bag of Christmas presents in the city of Chicago. Now, they have less than 12 hours to help Santa find the gifts and deliver them to all the children in order to save Christmas.
This adventure has an exciting plot that keeps you on edge throughout the entire movie. The film incorporates some jokes and ironies, such as that Santa is not actually fat (he frequently goes to the gym) and he does not even say "ho ho ho" (it is just a myth). "The Christmas Chronicles" is full of ugly Christmas sweaters, cop chases, jailbreaks and the exploration of the North Pole. The scenes keep you interested and entertained as you watch the Pierce siblings join Santa facing every obstacle and saving Christmas. This is the type of movie that can be watched with family by the fireplace on cold nights as you sip on some hot chocolate.
"'The Christmas Chronicles' was a really enjoyable movie because it completely casts away from the stereotypical Christmas movie where the main characters (2 siblings) do in fact encounter Santa Claus," junior Ayelen Escaurido said.
These movies are perfect to set the scene for the holiday season. Gather your friends and family members, hot chocolate, candy canes and blankets– these movies are worth some binge-watching!
About the Contributor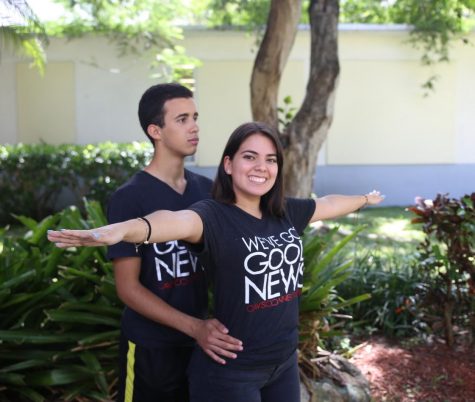 Guiliana Garces, Staff Writer
Guiliana "Gigi" Garces is a senior in the International Baccalaureate (IB) program at Coral Gables Senior High School. As a new member of the CavsConnect...