Can You Survive Hill House?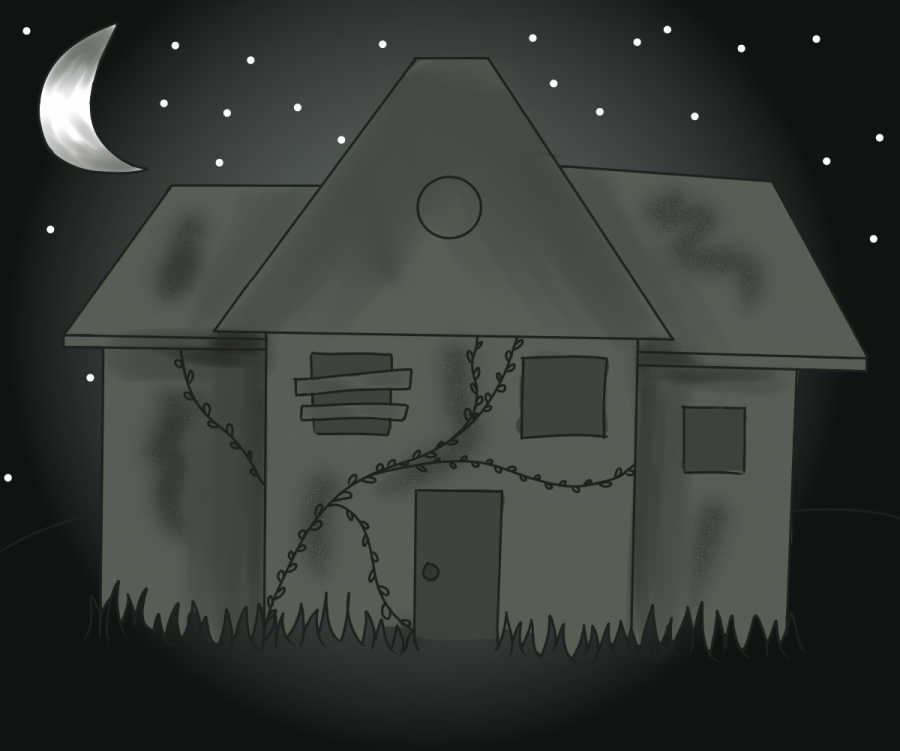 Release Date: Oct. 12, 2018
Director: Mike Flanagan
Starring: Michiel Huisman (Steven Crain), Carla Gugino (Olivia Crain),  Henry Thomas (young Hugh Crain), Elizabeth Reaser (Shirley Crain), Oliver Jackson-Cohen (Luke Crain), Kate Siegel (Theodora Crain).
MPAA Rating: PG-13
Our Rating: A+
Based off of Shirley Jackson's novel, "The Haunting of Hill House," this Netflix TV show has received an overflow of positive feedback because it includes everything one could ask for in a horror film– jump-scares, mystery and a captivating storyline. It starts off by immediately introducing Hill House and the family that resides in it. In the early 1990s, the Crain family moves into this house, expecting to fix it up and sell it, but soon enough, the children in the family begin to hear odd noises and see spirits. Before being able to complete the house's makeover, the family is chased out by the paranormal.
The storyline develops cleverly as the director, Mike Flanagan, presents it as a nonlinear narrative. Flashbacks and flash-forwards are incorporated in a way that compels the audience to continue watching until each mystery is resolved; some scenes even reappear in different perspectives. The narrative focuses on the five Crain children by providing an inside scoop of each of their lives as both children and adults. We see how their childhood experiences in Hill House follow them all the way into their daily lives as adults.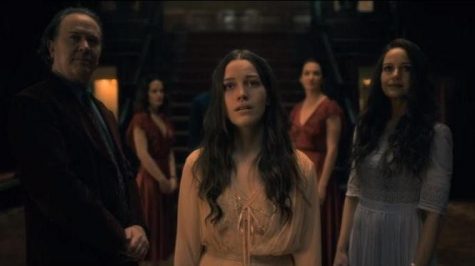 "So far, I'm finding 'The Haunting of Hill House' creepy and good storytelling. I enjoy a well-made horror tale," theater teacher Mrs. Tracey Barrow said.
An example of clever storytelling in this TV show is the unraveling of the life of Nell Crain, one of the five Crain children. The show first introduces us to her childhood experiences in Hill House with a ghost she named "The Bent-Neck Lady." Multiple times, little Nell wakes up startled by this terrifying ghost, leaving us wondering why it appears exclusively to her as opposed to the rest of the family.
This mystery slowly unravels as the show progresses and we discover that "The Bent-Neck Lady" is actually a predictor of Nell's future: she commits suicide by hanging herself in Hill House, which breaks her neck. Little Nell was actually seeing her own death– a dark twist.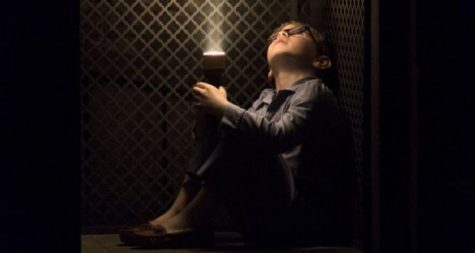 "The show always has me on edge. I personally never knew what was going to happen and the character development added to the overall feel of the storyline. I recently got into horror, and this show is a great representation of it!" junior Van Galex said.
Some episodes are about an hour long, but the show is so captivating that one does not even realize the length. This is extremely impressive considering how difficult it is to keep an audience entertained during a ten-hour horror film. The horror genre requires clever theatrical choices in the pressure of the modern-day industry. However, the director executes these choices expertly in "The Haunting of Hill House," making each episode as creepy as the one before. Flanagan even adds family drama into the show, giving the audience an emotional appeal and attachment to the characters.
Shirley Jackson's novel was adapted in 1963 and in 1999, but Netflix's version of "The Haunting of Hill House" is definitely an unforgettably terrifying one. With its high rating of 91% on Rotten Tomatoes, who would miss out on this horror-filled adventure. Can you survive Hill House?
About the Contributors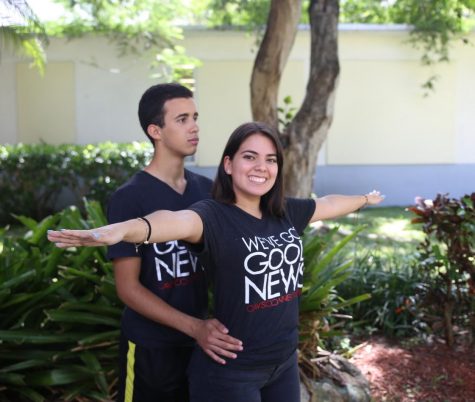 Guiliana Garces, Staff Writer
Guiliana "Gigi" Garces is a senior in the International Baccalaureate (IB) program at Coral Gables Senior High School. As a new member of the CavsConnect...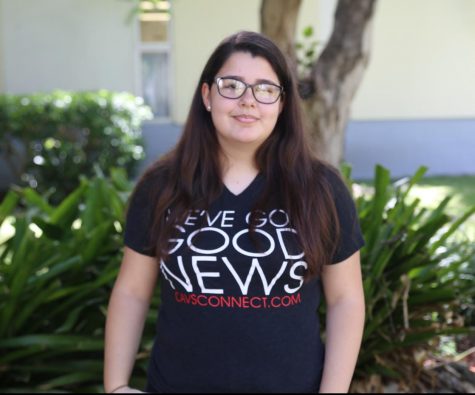 Mercedes Debesa, Artist
Entering her junior year in the International Baccalaureate (IB) program, Mercedes Debesa is excited for her first year as an artist in CavsConnect. Since...