"Sierra Burgess is a Loser" – Hit or Miss?
Release Date: Sept. 7, 2018
Director: Ian Samuels
Starring: Shannon Purser (Sierra), Noah Centineo (Jamey), Kristine Froseth (Veronica), RJ Cyler (Dan)
MPAA Rating: PG-13
Our Rating: B
The Netflix Original "Sierra Burgess is a Loser" follows Sierra through her romantic journey with Jamey. The romance begins with a text message from Jamey that was meant to be sent to Veronica, the school's popular head cheerleader. After days of Sierra tricking Jamey into thinking he's texting Veronica when he is in fact texting Sierra, Jamey finally discovers the truth and decides to never speak to either of them again. However, after a twist of events, he ends up taking Sierra to the prom after hearing about her secret talent and forgiving her for lying to him. "Sierra Burgess is a Loser" is a cute movie based on high school issues, making it relatable and entertaining to teenagers.
"The movie is good to watch on a Saturday night binge but is [also] good enough to re-watch," senior Najea McKinney said.
While incorporating a catfish scenario into this rom-com was a creative idea, the movie somehow still seems generic, focusing on the wrong ideas. It is centered around Sierra's relationship with Jamey, but provides few details, making it more difficult for the viewer to support their relationship. Sierra and Jamey exchange pictures of animals and have a few things in common, but the viewer does not really know why they like each other so much. The actors are the main reason that fans even supported their relationship at all. Shannon Purser played Barb in "Stranger Things" , and her role as Sierra is similar to this role. Fans loved Noah Centineo as Peter Kavinsky in "To all the Boys I've Loved Before", so he definitely raised viewers' expectations for "Sierra Burgess is a Loser." Centineo's charming looks and talent as an actor helped the love story develop. Without his acting skills as Jamey, it would have been much more obvious how generic Sierra and Jamey's relationship really was.
"I expected more because I think that 'To all the Boys I've Loved Before' was such a cute, funny and fulfilling movie, [so] I thought 'Sierra Burgess is a Loser' would be too. 'To all the Boys I've Loved Before' had everything a classic rom-com would and I think 'Sierra Burgess is a Loser' didn't," senior Julianna Delgado said.
Sierra's relationship with Veronica develops throughout the movie, but since the movie focuses more on Sierra's relationship with Jamey, Sierra and Veronica's relationship is brushed off. Sierra and Veronica first start hanging out for their own personal benefits: Sierra can tutor Veronica, and Veronica can help her catfish Jamey. However, Sierra discovers the real Veronica hidden behind a facade of the "popular girl" at school and shows her that true friends are more important than popularity or social status. Family issues are also incorporated by showing Veronica's single mom and Sierra's struggle with living in the shadow of her well-known and successful parents. By revealing their issues at home, the viewer achieves a better understanding of why the characters are the way they are. Their relationship grows because of the sympathy they feel towards each other's situations. The development of their friendship at the beginning is well-done, but is later cast aside to focus on Sierra and Jamey.
With its high expectations after fan-favorite "To all the Boys I've Loved Before," this Netflix original could have been better. On the other hand, the prevalent themes of family issues, self-image and teenage relationships are relevant and resonate with the targeted teenage audience. The cute, awkward love story that unfolds between the great actors leaves viewers smiling at their screen long after the movie ends.
[powr-social-feed id=93558c96_1537896587348]
About the Contributors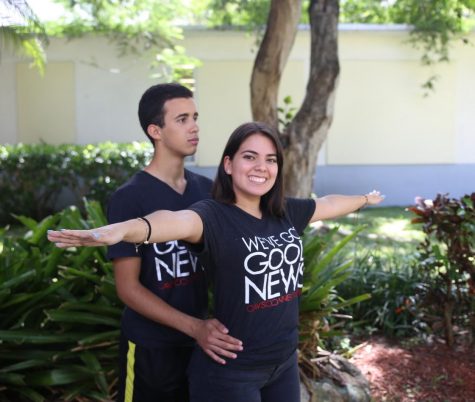 Guiliana Garces, Staff Writer
Guiliana "Gigi" Garces is a senior in the International Baccalaureate (IB) program at Coral Gables Senior High School. As a new member of the CavsConnect...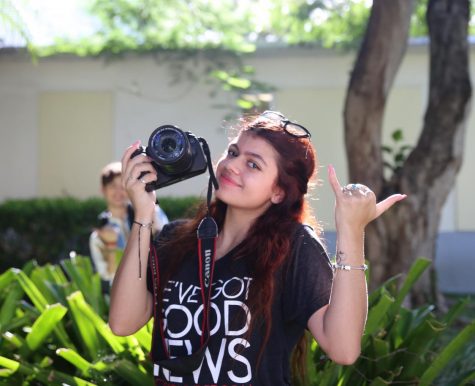 Gabriella Torna, Photographer
Gabriella "Gaby" Torna, is a senior in the International Baccalaureate (IB) program at Coral Gables Senior High. As a photographer for CavsConnect,  Gaby...