Season 10 makes "Herstory": RuPaul's Drag Race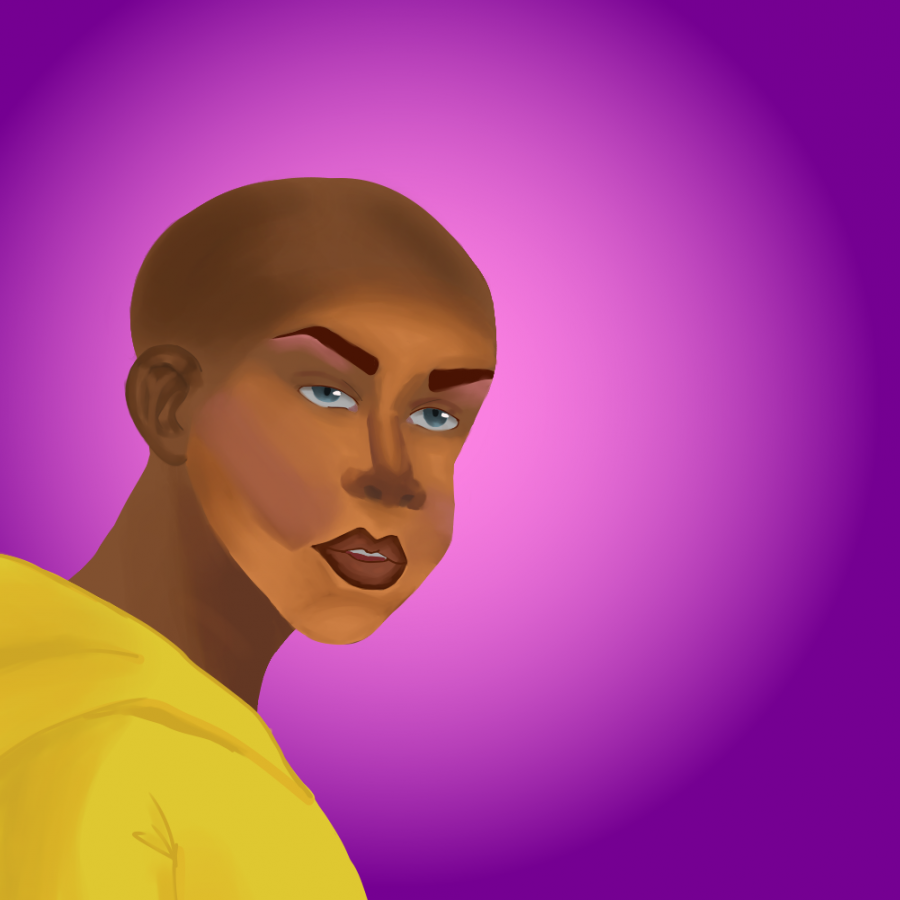 "RuPaul's Drag Race" has elevated the once underground art of drag into a social media phenomenon; the show has infiltrated every corner of social media, and each season adds to the show's overwhelming success. The most recent season included aspects of previous episodes – like the renowned snatch game – and added a twist to the ending. The ending caused a divide amongst the fandom. Instead of three queens lip-synching for their lives, there were four. Many feel that the way the events of the show unrolled was not fair, so we ranked the queens. After taking into consideration makeup, outfits, personality, and how memorable (for any reason) they were, here is how the show SHOULD have gone: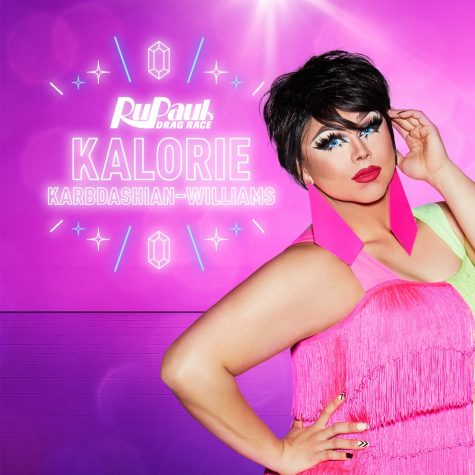 14- Kalorie Kardashian Williams
A play on the Kardashians, Kalorie was known for being one of the plus-sized queens. Despite being very confident in her drag, she was eliminated quickly and received the 13th place. Her drag was critiqued for being poorly designed in the first episode, and she did not recover in the next episode. This queen from Albuquerque did not show out on the two episodes she was there, unfortunately. 
13- The Vixen
The Vixen was one of the most controversial queens on the show. Many queens (and fans) accused her of causing petty fights with others, which made her either extremely loved or extremely hated by those surrounding her. She was quick to call out other queens when they messed up or lied, causing her to make some enemies along the way. Although her makeup was on-point and she had one win for her creative and neat outfits, the reason she ranked so low was the sour taste her arguments left in the viewer's mouths. The Vixen had ongoing issues with both Aquaria and Eureka, two of the top queens.
12- Mayhem Miller
Mayhem Miller won the first episode's maxi-challenge with her glove dress. However, she declined in performance after that. She went from winning, to safe, to bottom two, and ultimately got eliminated five episodes in. Although Mayhem was not as memorable as some of the other queens, her eyes always stood out as her signature touch. Unfortunately, despite the few looks she served, she failed to leave a lasting impression which landed her towards the end of the list.
11- Eureka O'Hara 
Unrelated to Asia O'Hara, the self-proclaimed "Elephant Queen" was a runner-up on the show. She based her looks off of being plus sized and full of energy. O'Hara placed low at the beginning due to insecurities that stemmed from when she left the ninth after being injured. O'Hara then became a stronger competitor as the competition continued, but the show is about consistency throughout. She was also considered obnoxious by many other queens, and she became another queen who was either loved or hated by others. "I just loved Eureka, I have a soft spot for someone who everyone thinks is annoying but is really just misunderstood," drama teacher Mrs. Barrow said.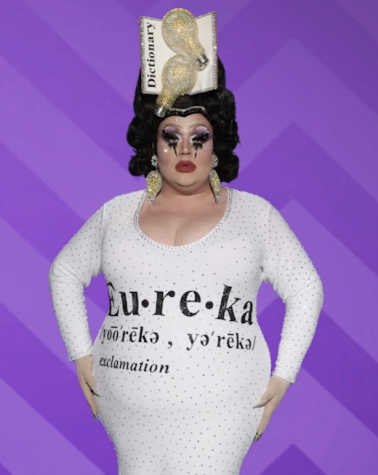 10- Dusty Ray Bottoms
Dusty is known for her eccentric Beetle Juice-esque hair and her dramatic looks. She won everyone's hearts when she discussed her experience with religious conversion therapy and how now she is happily engaged. Despite her lovable and generally unproblematic personality, her drag did not show that she was giving 110% to the competition. During the episode where she was eliminated, her "Lipsynch for [her] Life" was definitely among the worst losses in the show.
9- Asia O'Hara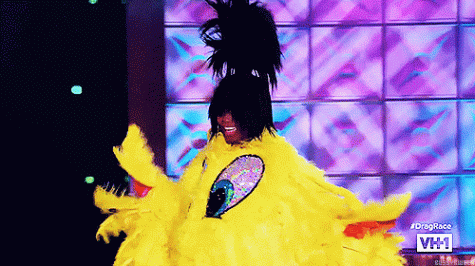 Asia O'Hara is someone who strives for more black representation in the drag community. She passed onto the finals but was beat by Kameron Michaels to go to the final lipsynch of the season. She was a kind and gentle soul, but her drag was anything but that. She was inconsistent with placing high, which made fans doubt her. O'Hara's looks were either breathtaking, like her last episode look, or questionable, like her clown outfit. Nonetheless, as 4th place winner, she stood out.
8-Vanessa "Vanjie" Mateo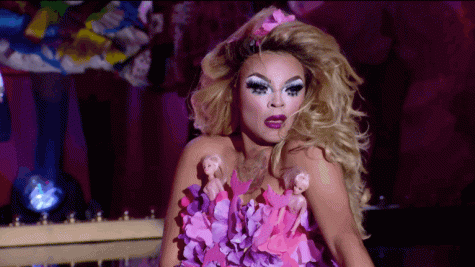 As the queen that was eliminated first, it would normally be hard to have much of an opinion on her and her drag style. However, Mateo's legacy goes beyond herself. She was known for repeating "Vaaanjie" throughout the one episode she was there. This later became an inside joke among the queens and fans at home alike. For her legacy to go beyond her drag is an impressive feat, and many fans wanted to see her continue.
"Despite what the judges said, I enjoyed her doll outfit, and I wish I could have seen more of her before she had to leave", sophomore Diana Lopez said.
7- Yuhua Hamasaki
Despite Hamasaki's short three episode run, she was definitely memorable. As the only Asian queen of the season, she stood for the often underrepresented group. Her short appearance left many fans wanting to see more of her before her quick elimination. On the episode she lost, she alluded to her culture, but because the judges didn't understand it they lowered her score. She deserved another chance to show off her unique drag style.
6- Monique Heart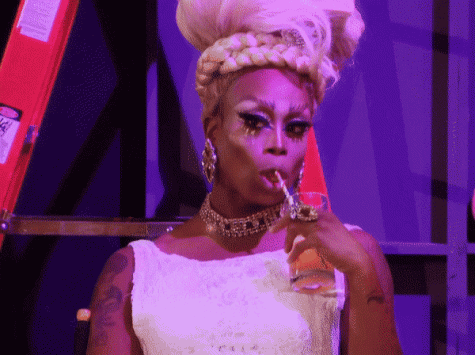 Monique is known for her dramatic quotes & personality both in and out of drag. She remained out of the drama, but always had an opinion and spoke her mind; she was respected among the girls. Throughout the show, she mostly remained safe, only landing a high rank once. Despite this, she brought neon looks and stunning nails as her signature. She was memorable for her snarky comments, although she could have put out more polished looks.
5- Blair St. Clair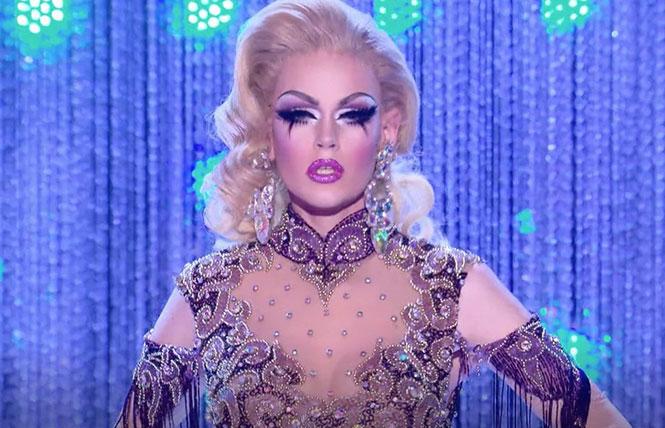 This southern belle won the hearts of the girls and the fans at home. She shared her experience with sexual assault, which added depth to her already-impressive drag persona. St. Clair placed high until the ninth episode, where she was eliminated by The Vixen despite the fact that St. Clair was considered to be more of a threat than The Vixen. RuPaul would typically announce her runway look with "I do declare, it's Blair St. Clair!" or some variation of sorts. St. Clair was a beacon of positivity during tense times in the show and was definitely one to remember.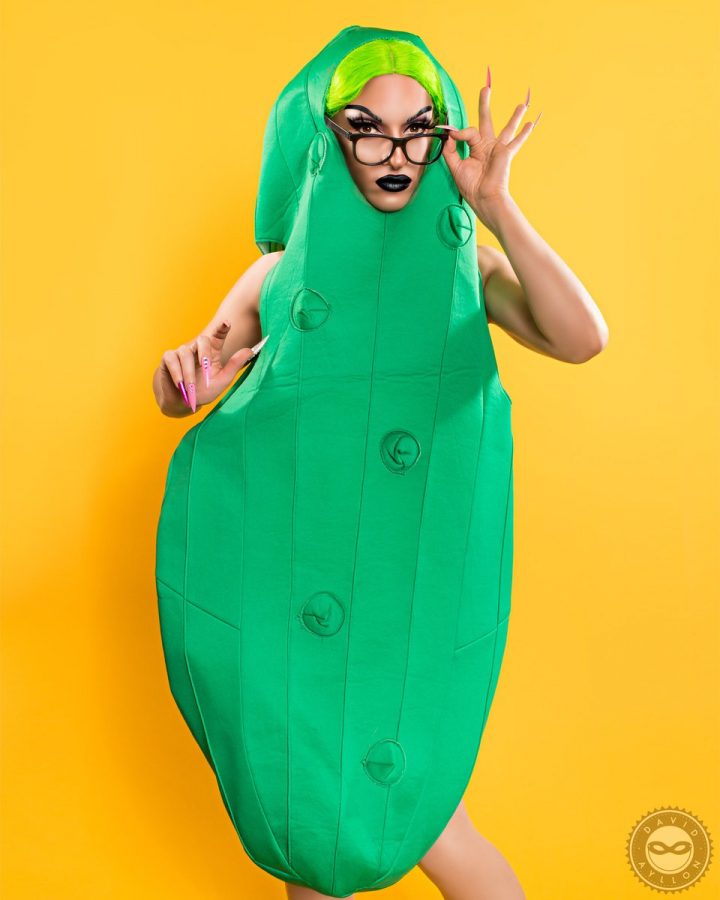 4– Miz Cracker
"What's thin, white, and salty? A cracker!" Cracker was one of the most popular queens in the show. She was beaten by Kameron Michaels to advance to the final four. Her eccentric personality was matched by her brightly colored looks and polished hair. Despite not passing on to the final four, she is successful outside of the show. Cracker's series on her Youtube channel, "Review with a Jew," receives attention from many due to its lighthearted and funny nature. Despite her drama with Aquaria, she should have advanced to the final four because of her incredible talent and determination to go far.
3- Monét X Change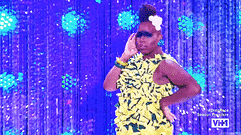 Despite winning the title of "Miss Congeniality", as decided by the queens, X Change's early elimination sparked debate among fans of the show. She exuded maternal energy wherever she went. She helped many queens polish up their outfits, which eventually led to her downfall. Her most iconic look was her first one on the show- a sponge dress. This became a reoccurring joke on the show and she would pull out pieces of sponge during her lone camera time. Besides being considered a "lipsynch assassin," she was one of the most memorable queens of the season.
2- Kameron Michaels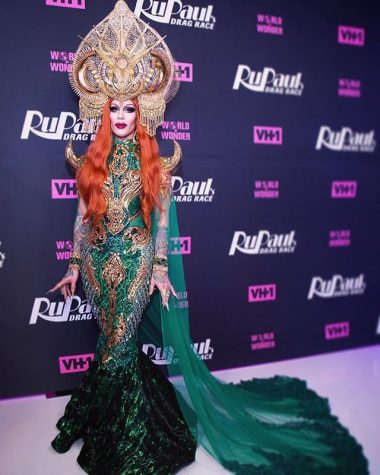 Michaels was known as the "bodybuilder Barbie" throughout the season due to her extremely muscular physique. However, she does not let her masculine body deter her from dressing extremely feminine. Her looks stunned throughout the show, and when she ended up in the bottom, she won all lipsynchs. She was the main "lipsynch assassin," eliminating three queens in a row, and looking good while doing it. Her style is considered more natural than many drag queens, as she prefers more natural wigs over big-unnatural wigs like most queens do. Kameron lipsynched in the final, and although she was not the best in the season, she deserved the runner-up position.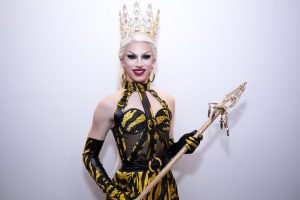 1- Aquaria
Aquaria won the season, and it was well deserved. Her makeup looks impressed everyone time after time, and her more androgynous approach to drag made her stand out among the more feminine queens. The NYC queen never landed in the bottom two, and for good reason. She always brought something fresh to the table, and it was always something enjoyable. Despite her small drama with Miz Cracker and not-so-small drama with The Vixen, she posed the greatest threat to the other queens, and for good reason.
About the Contributors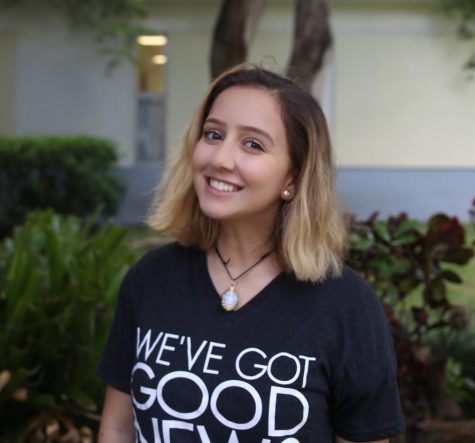 Daniela Parra Del Riego, Staff Writer
Daniela "Dani" Parra Del Riego is a half-Colombian, half-Peruvian sophomore in the International Baccalaureate (IB) Academy. This is her first year in...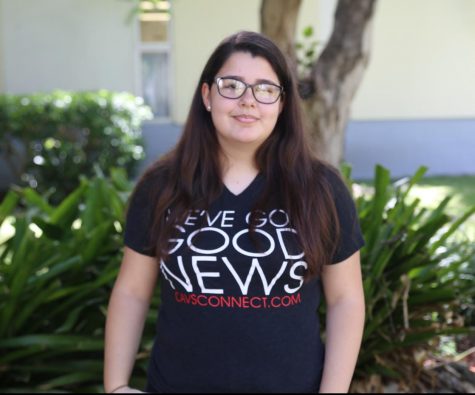 Mercedes Debesa, Artist
Entering her junior year in the International Baccalaureate (IB) program, Mercedes Debesa is excited for her first year as an artist in CavsConnect. Since...