The Maze Runner is A(maze)ingly Great
Release Date: January 26, 2018
Director: Wes Ball
Starring: Dylan O'Brien (Thomas), Kaya Scodelario (Teresa), Thomas Brodie-Sangster (Newton), Rosa Salazar (Brenda),
MPAA Rating: PG-13
Our Rating: A
When it comes to producing movies that were originally a hit book series, the process may become quite tricky. However, this is not the case with "The Maze Runner" series. Action, suspense and eeriness are perfect adjectives to describe both the books and, even more so, the movies. The dystopian society in "The Maze Runner" series has come to a close with "Maze Runner: The Death Cure." 
"I really liked the friend group because they all looked out for each other. They gave the movies a sense of unity," sophomore Sabrina Ojeda said.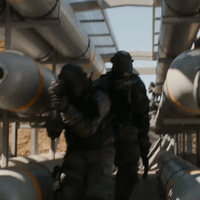 "The Maze Runner" series is not a series that lends itself to be watched or read out of order and can be compared to other series like "The Hunger Games" and "Divergent." When watching the series, it's best to watch it in chronological order to fully understand what is happening. To give some background, "The Maze Runner" begins with a group of kids that are placed in a maze. The group of mostly boys and one girl, also known as the Gladers, tries to work together so they can survive and escape the maze. "Maze Runner: The Scorch Trials" shows how the city that surrounds the maze is infected with a virus called the Flare—which turns humans into zombie-type beings called Cranks. The corporation that surveys the city, WCKD, claims that they are finding the cure for humanity. "Maze Runner: The Death Cure," tells the story of the Gladers efforts to defeat WCKD and save humanity.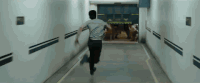 The movie "Maze Runner: The Death Cure" is a combination of the final two books of the series, originally written by James Dashner. "Maze Runner: The Death Cure" runs for 2 hours and 23 minutes to fully capture the essence of two books. Rotten Tomatoes may have given the movie a disappointing 43%, but it's an amazing movie overall. There is suspense, jump-scares and nail-biting action scenes that will not allow you to even blink. Director Wes Ball did a great job at intertwining the movies and the books into one series. Even if you have not read the books, the series is still entertaining, and you really do not need any prior knowledge to keep up.
"I haven't read the books, but the movies are exceptional. Being someone that doesn't really like action movies that much, the 'Maze Runner' films satisfy my standards," junior Samuel Nuñez said.
"Maze Runner: The Death Cure" and the rest of the series is a must watch, although it is extremely important to watch it in order. It'll keep you on your toes and you wouldn't want to miss a thing.