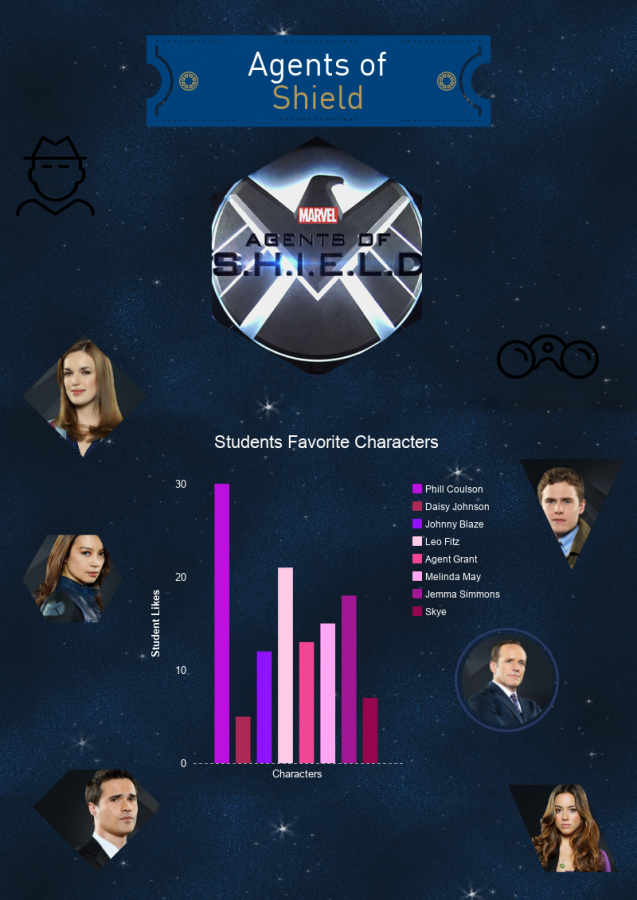 Cameryn Padron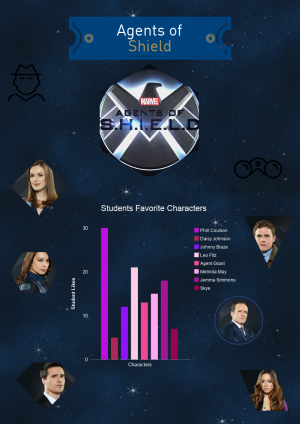 Release Date: September 24, 2013
Starring: Clark Gregg (Phil Coulson), Ming-Na Wen (Melinda May), Chloe Bennet (Daisy Johnson), Ian De Caestecker (Leo Fitz), Nick Blood (Lance Hunter)
Director: Joss Whedon, Jed Whedon
MPAA Rating: TV-PG
Our Rating: A-
Since the debut of "Agents of Shield" in 2013, Marvel fans have been raving over the constant plot twists and variety of characters that directors Joss Whedon and Jod Whedon have been throwing at them. This all began in 2010 when the first comic-book issue of Marvel's "Agents of Shield" was released. Since then, "Agents of Shield" has progressed to our TV screens and aired 5 seasons. The show focuses on a fictional secret agency that tries to keep peace within the Marvel Cinematic Universe.
If you are a Marvel Cinematic Universe fan, "Agents of Shield" is definitely a great show to watch. There are various references to many Marvel movies throughout the series, such as "The Avengers," and the show connects to the overall plot of the Marvel Cinematic Universe. "Agents of Shield" begins with the mystery of Phil Coulson's resurrection in the "The Avengers," and the attempt to recruit Daisy Johnson, a young computer hacker, into the Shield team so she can help the agents uncover Project Centipede's motives. When "Agents of Shield" began, it was very repetitive since a new villain would be introduced and defeated every episode, causing the show to feel like it was on a loop. However, this repetitiveness actually sets up the larger and more amusing plot that unfolds towards the end of the first season.
In the beginning, the plot was very slow and uninteresting. Although, as the show progresses, the suspense begins to build up, and everything starts getting intense; a prime example is when Daisy John begins learning about her inhuman abilities and who her real parents are. Season after season, the show constantly builds up suspense for the viewers and provides constant plot twists, making "Agent of Shield" overall a thrilling show to watch.
"Because I'm such a hardcore Marvel fan, seeing that they have a created a show around the comic book series is great. Seeing what goes on behind the scenes when the superheroes aren't present makes the S.H.I.E.L.D. team more relatable and I'm so excited for what the new season has in store," sophomore Angie Matute said.
Throughout the show, we witness a different side to the Marvel Cinematic Universe that isn't normally seen in the movies. "Agents of Shield" offers its viewers a deeper understanding of Hydra and the beginning of the "inhumans." Unlike many shows that constantly repeat the same plot in every season, "Agents of Shield" constantly brings in new ideas and plots that never get boring. Overall, "Agents of Shield" is a great show to watch if you simply want to dive into the Marvel world and are looking for an action-packed series. Don't let the slow start discourage you because the show will eventually gather steam and be so suspenseful that it will leave you at the edge of your seat.