Carol of the Christmas Movies
Winter break is among us and what's better for getting into the holiday spirit than hot cocoa and a Christmas movie marathon. Netflix and Hulu offer a large variety of Christmas movies but, it's best to stay with the classics.  Here are four iconic Christmas classics to get you into the holiday spirit.
"Home Alone"
MPAA Rating: PG
Our Rating: A++
Starring: Macaulay Culkin (Kevin McCallister), Joe Pesci (Harry Lime), Daniel Stern (Marv Merchants)
"Home Alone" is an iconic Christmas movie involving physics and survival. Kevin, a mischievous 8-year old, is forgotten by his family in their haste to catch their flight to Paris. After the initial joy of getting to spend his days free from supervision, Kevin discovers his house is being watched by burglars. Determined to keep his house and belongings safe, he does anything and everything to protect his home and outsmart the criminals. "Home Alone" is one of the funniest movies of all time. After watching the traps that he sets for the criminals, all you want to do is find out how he did it all. If you cant get enough of Kevin, don't worry because there is a sequel.
"Home Alone is one of the best movies of all time! I watch it every Christmas," sophomore Giancarlos Carballea said.
"White Christmas"
MPAA Rating: NR
Our Rating: B
Starring: Bing Crosby (Bob Wallace), Danny Kaye (Phil Davis), Rosemary Clooney (Betty), Vera-Ellen (Judy Haynes)
Released in the 50's, "White Christmas" is the definition of a classic movie, and even more so a holiday classic. After returning from the army, two men become a musical sensation. Later, they patterner up with a sister act, The Hayne Sisters, to create a Christmas show for their former general. "White Christmas" star the first to sing the Christmas songs all over the radio. If you like old-school musical numbers, then this is the movie for you. Luckily, "White Christmas" is on Netflix.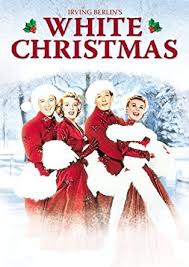 "The Polar Express"
MPAA Rating: G
Our Rating: A
Starring: Tom Hanks (Hero Boy, Father, Conductor, Hobo, Scrooge, Santa Claus), Leslie Zemeckis (Sister Sarah, Mother), Eddie Deezen (Know-it-all)
"The Polar Express" is the type of movie that brings out the inner child in you. It's about a boy that is able to go on a train that is headed to the North Pole. 'Here Boy' is taken on a magical adventure of new friendships and the truth behind Christmas. "The Polar Express" takes you on a wild ride into the holiday spirit every times you watch it.
"I remember watching The Polar Express in third grade and it's been a tradition ever since. Christmas isn't Christmas without The Polar Express," sophomore Lia Rodriguez said.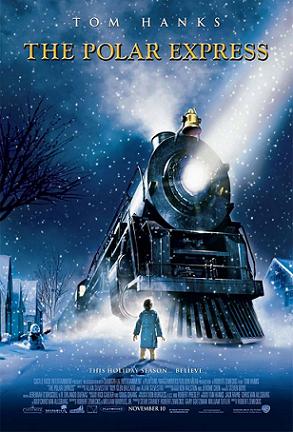 "The Santa Clause"
MPAA Rating: PG
Our Rating: B-
Starring: Tim Allen (Scott Calvin, Santa Clause), Judge Reinhold (Dr. Neil Miller), Wendy Crewson (Laura Calvin Miller), Eric Lloyd (Charlie Calvin)
"The Santa Clause" is a comedy about a dad that did not believe in Santa, and in an ironic turn of events, becomes Santa Clause himself. This Christmas classic provides a real image of the North Pole and everything that goes on before the big day. "The Santa Clause" is a humorous twist to the Christmas tale. "The Santa Clause" is a must watch if you have not seen it already for the holidays. It's also conveniently on Netflix.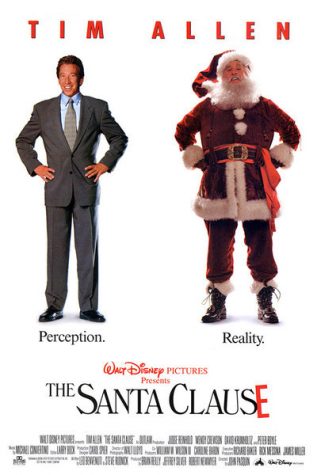 After decking the halls, trimming the tree, and holiday shopping, it's time for a Christmas binge. These movies will certainly reinstate the holiday spirit aside from the Chrismas songs.