Raving Over Riverdale
Release Date: January 26, 2017
Number of Seasons: 2
Directors: Christopher Lamb and Brett McCord
Starring: KJ Apa (Archie Andrews), Camila Mendes (Veronica Lodge), Lili Reinhart (Betty Cooper), Cole Sprouse (Jughead Jones), Madelaine Petsch (Cheryl Blossom), Casey Cott (Kevin Keller)
MPAA Rating: TV-14
Our Rating: A++
Finally, after 76 years, Archie Comics has come back to life. Archie, Betty, Veronica and Jughead have jumped from the comics onto the TV screen. These classic American characters take a dark turn in "Riverdale," but still remain the ones we know and love. Drama, mystery, romance and cliffhangers at the end are the best ways to describe a "Riverdale" episode. It's the perfect show to watch Wednesday nights or binge watch on Netflix.
Archie Comics revamped Archie and the gang in 2015, creating a mix of old and new. "Riverdale" is based on the new comic series, but it also includes pieces of the classics, for example, Josie and the Pussy Cats and Pop's Chock Lit Shoppe.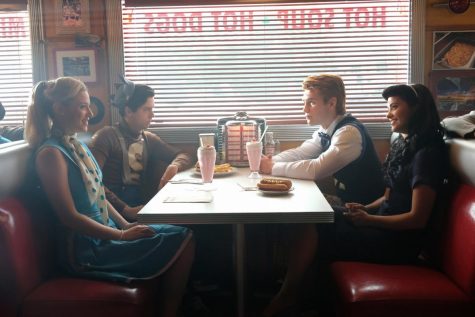 "'Riverdale' is the best! The characters are on point and the show is a big plot twist," sophomore Sabrina Ojeda said.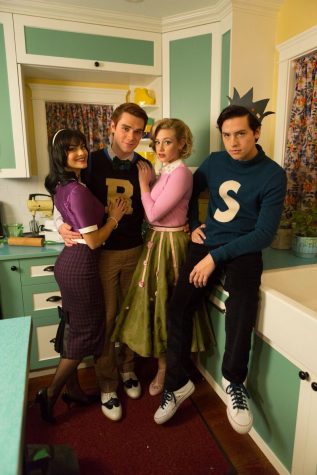 The ginger with the letterman jacket, Archie Andrews, is played magnificently by KJ Apa. Apa brings the lovable and quirky Archie to life. He is actually from New Zealand and perfected his American accent for the show. Next is Betty Cooper, who isn't the stereotypical blonde. With her ponytail up high and the intelligence to solve any mystery, Lili Reinhart is the human replica of the comic character she plays. Now, Veronica Lodge remains the fashion-conscious girly girl with the sharp personality. Camila Mendes brings the risk taker that is Veronica in "Riverdale." Finally, Cole Sprouse (most well-known for his famous role as Cody in "The Suite Life of Zack and Cody") has returned from his 6-year acting break to play Jughead Jones- the introvert that wears a crown and a shirt that always has an 'S' on it. As the clever outcast, Forsythe "Jughead" Pendleton Jones III plays an important role in solving the murder case.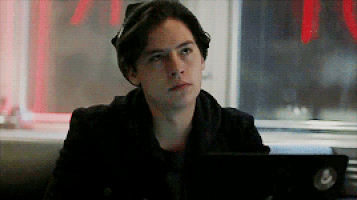 "Riverdale" begins with the murder of Jason Blossom on Sweetwater River on the 4th of July. The traits of every person in the gang allow them to figure out the culprit. "Riverdale" is the definition of 'nail-biter' and 'on the edge of your seat.' After every episode, the suspect that was in mind changes, and then it continues to change as the show progresses. Season two follows the cliff-hanger from season one, so there's no skipping seasons in "Riverdale."
"Riverdale" is a must-watch. It keeps you on edge and ready for the next twisted turn. Catch up while it's still two seasons!
View Comments (3)
Your donation will support the student journalists of Coral Gables Senior High School. Your contribution will help us cover our annual website hosting costs.
About the Contributor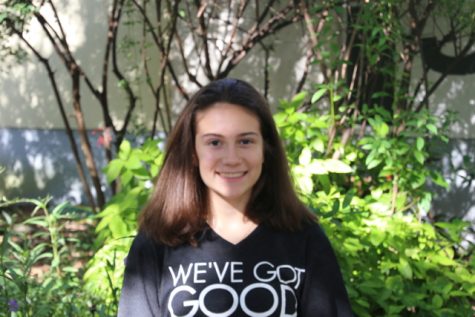 Adriana Meijaard, Staff Writer
Adriana Meijaard, a sophomore in the International Baccalaureate (IB) program, is an actively involved student at Gables with a unique heritage, personality,...