Dunkirk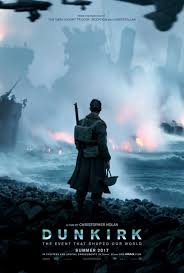 Release Date: July 19, 2017
Director: Christopher Nolan
Starring: Cillian Murphy, Harry Styles (Alex), Fionn Whitehead (Tommy), Aneurin Barnard (Gibson)
MPAA Rating: PG-13
Our Rating: A+
Mean Girls was a flick. Superbad was a movie. Boyhood was a film. Cars 3 was cinema. Dunkirk is Christopher Nolan Cinema. This is to say, it was very good, but confusing (especially for those who can't easily piece together multiple story lines going on at different times, different locations and presented out of order). However, if you are someone who can easily splice together abstract and nonlinear plots, then you can- and most certainly will- deeply enjoy watching Dunkirk.
"I really think that it was a wonderful historic film that portrayed the horrors of war without being needlessly violent," sophomore David Delgado said.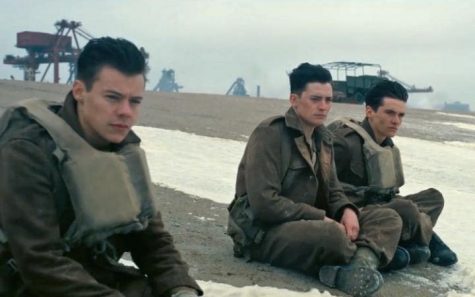 Dunkirk is a movie set in 1940 and is based on the events that occurred as English and French forces were pushed out of France by invading Nazi forces through the French coastal city of Dunkirk. As with other great films, like Pulp Fiction, the story is told out of order. However, it is alone in the fact that it not only is out of order, but that it runs three different story lines: those of people on boats, on land and in the air. The fact that all three plot lines can be woven together with the same ending is a feat on its own, but to the fact that each story line affects and sometimes coincides with the others is simply amazing.
"The mixed up times in the story were kind of confusing, but besides that, it was a great movie," sophomore Ana Rodriguez said.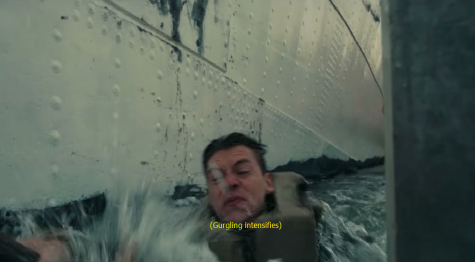 In addition, while it is most certainly an action/drama film due to large amounts of action and dramatic moments, the action does not overwhelm the movie as a whole, as is seen in other movies like Mad Max and the Transformers series. Dunkirk manages to balance action with enough calm moments to preserve the plot without losing people's captivation with violence, blood and gore. To conclude, Dunkirk is a cinematic masterpiece among the likes of The Wizard of Oz, The Godfather and Cars 3 that has given millions of viewers the pleasure of gracing their eyes.