The Gr8 F8 of the Furious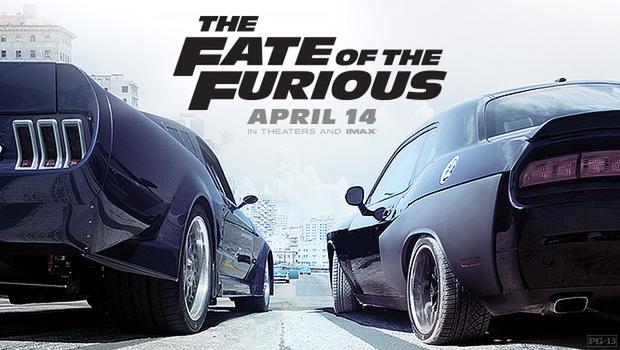 Release Date: April 14, 2017
Director: F. Gary Gray
Starring: Vin Diesel (Dominic Toretto), Jason Statham (Ian Shaw), Dwayne Johnson (Luke Hobbs)
MPAA Rating: PG-13
Our rating: B
On April 14, the "Fast and the Furious" franchise released the 8th installment of the series: "The Fate of the Furious." The movie was highly anticipated by followers of the "Fast and the Furious" series, as it is the franchise's first movie since "The Fast and the Furious: Tokyo Drift" to not star the late Paul Walker. Even though the high-speed action movie has made $240.4 million in the box office so far, it is not the series's biggest box office success.
The movie begins after the team had decided to leave the game, and resume their normal lives. However, this proved to be short lived when Dom (Vin Diesel) is lured by "high tech terrorist" Cipher (Charlize Theron) to betray his family, and fall deep into a world of crime. The team must once again reunite in order to combat Cipher's terrorism, and win back their beloved Dom. Like any good "Fast and the Furious" movie, the crew participates in explosive action scenes and, of course, the ever so riveting car chases.
"['The Fate of the Furious'] wasn't my favorite movie, but it certainly was entertaining. The action and fighting scenes were a little over-the-top, but it was a fun watch," senior Gabriela Vega said.
At first, it seemed as if the movie had strayed too far from the original "Fast and the Furious" concept; it was no longer just about fast cars and street racing. However the complex- at times even cheesy- premise of the plot proved to be entertaining, and not too overwhelming. The decision of making Dom betray his crew, and Diesel's talented portrayal of it, was definitely a new take and gave the movie an edge. And above all, one must not forget the humor which really ties everything together. The movie runs for 136 minutes which seemed to be excessive and caused the movie to feel boring at times.
"
I was excited for the movie to come out, but I'm not sure why they're still going. I just feel empty without Paul Walker, and it doesn't feel the same."
— junior Stephanie Revuelta
All in all, "The Fate of the Furious" was successful in achieving its ultimate goal: to entertain. It may not be the most memorable of the "Fast and Furious" series, but it is certainly not the worst. Two new movies are set to premier in 2019 and 2021, and hopefully the franchise does not disappoint.
About the Contributor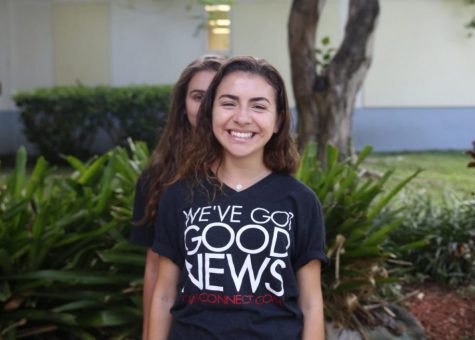 Natalia Rodriguez, Reviews Editor
Natalia Rodriguez is currently a senior in the International Baccalaureate (IB) program here at Gables, and is excited to continue editing for CavsConnect...