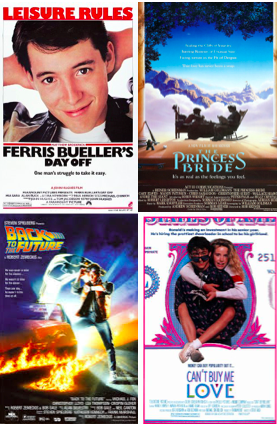 Emily Simon
The 80s are fondly remembered for their music, featuring legends such as Michael Jackson, The Police and the iconic president, Ronald Raegan. However, there is no doubt that the movies produced in the 80s are the decade's greatest gifts to the world. Well over 30 years later, these movies continue to resonate with audiences across generations, and are still watched in great masses. Clearly, there movies were, and forever will be, totally rad.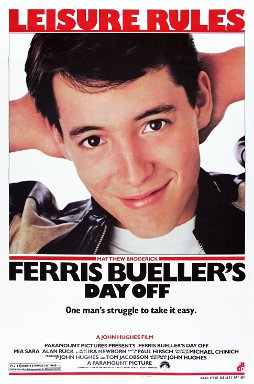 Ferris Bueller's Day Off 
Our Rating: A+
Starring: Matthew Broderick and Charlie Sheen
Memorable Quote: "Life moves pretty fast. If you don't stop and look around once in a while, you could miss it."
Any teen can relate to the opening scene of this movie as it commences with narcissistic protagonist, Ferris Bueller, trying to get out of going to school. Once he convinces his parents to let him stay home, Bueller plans to make the most of his time off because of his excessive absences from the past. Rounding up his best friend Cameron Frye and girlfriend Sloane Peterson, Bueller hits the town all while avoiding the school principal, Ed Rooney. This movie truly encapsulates what it means to be a teen wanting to make the most out of any day, and Broderick's acting truly makes anyone consider taking the day off.
The Princess Bride 
Our Rating: A
Starring: Mandy Patinkin and Robin Wright
Memorable Quote: "You keep using that word. I do not think it means what you think it means."
This movie opens with a grandfather reading his grandson one of his favorite books named, "The Princess Bride." The audience is then introduced to the land of Florin and the eccentric people that live there. A young woman named Buttercup soon realizes she is enamoured with her farm boy, Westley, who later becomes captured in his quest for fortune. This movie is full of one-liners that will make you laugh and want to ask the person next to you if they have six fingers on their right hand!
"The Princess Bride is a great movie because it has so many lines that you can use every day. "Have fun storming the castle" is something I say all the time with my friends and is a great reference to the movie," sophomore Sofia Villaroel said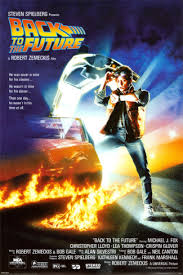 Back to the Future 
Our rating: A+
Starring: Michael J. Fox and Christopher Lloyd
Memorable Quote: "Roads? Where we're going, we don't need roads."
Marty McFly is a time traveling teen who has formed an unlikely friendship with Doc Brown, an optimistic inventor. One night, McFly goes over to Doc's house to assist with his latest invention only to discover that the project Doc has undertaken has finally been perfected. What follows is an adventure that has resonated with audiences for ages as the viewer can watch McFly try to keep his family history intact while facing roadblocks of assimilating to the culture of 1955. He also has to keep his mother from falling for him and instead end up with his father, George McFly. Back to the Future makes audiences sit on the edge of their seat hoping McFly can get his parents together and return to his life in the year 1985.
"Back to the Future was a movie that I really enjoyed when I first saw it. It is an enjoyable movie for all ages and I always have a good time when I watch it," junior Jonathon Grindell said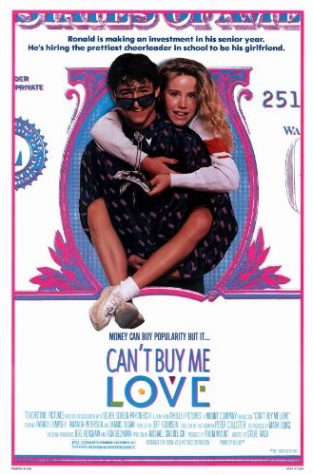 Can't Buy Me Love
Our Rating: A
Starring: Patrick Dempsy and Amanda Peterson
Memorable Quote: "Yes, and you have the nicest pair of rhododendrons in town!"
Ronald Miller is a classic nerd stuck at a highschool in Tucson, Arizona. Miller sees the opportunity to strike a deal with the girl of everyone's dreams, popular cheerleader Cindy Macini. Cindy ruined her mother's suede two-piece and will face grave consequences if she doesn't come up with $1,000 to purchase a replacement. At the mall, Miller sees her struggling to negotiate with the man at the retail store and jumps in proposing an understanding between the two: he will give her his money so she can replace her mom's outfit but in return she must help him look cool by pretending to be his girlfriend for a month. Patrick Dempsey truly delivers the message that the want for popularity can cost more than $1000 and can result in loss of friendships.
These films are only a few of many great movies of the era as the 80s continues to influence today's pop culture in the areas of music, fashion, and every day conversation.