Mockingjay Part 2 Burns Through Ticket Sales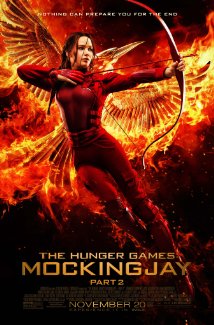 Release Date: Nov. 20, 2015
MPAA Rating: PG-13
Director: Francis Lawrence
Writing Credits: Suzanne Collins, Peter Craig, Danny Strong
Stars: Katniss Everdeen (Jennifer Lawrence), Peeta Mellark (Josh Hutchinson), Gale Hawthorne (Liam Hemsworth)
Our Rating: A+
The final installment of the Hunger Games series was an amazing way to conclude the story that has taken four years to realize. It had constant twists and turns leaving even the audience members who have read the series to be surprised. The movie stayed true to the plot from the books and found creative ways to bring the pages to life. The film included sound and visual effects that even surprised those who knew what was going to happen next. The ambience within the theaters was emotionally charged and the audience laughed, cried, and screamed along with the characters experiencing the emotions happening on screen.
"
I thought it was a good ending to the… Hunger Games series, so it was good; I liked it."
— Mr. Molina
All of the actors did exceptional jobs portraying their characters and made the movie come even more to life. One specific scene with a mix of incredible visual effects and noteworthy acting left the audience screaming from fear over the characters' loves. The constant reaction from the viewers made the movie more enjoyable as everyone experienced the same joys and heartbreaks.
Although some plot lines were not completely played out, the final scenes resolved all the conflicts and left viewers content with the conclusion to such an incredible series. The past three movies received increasingly positive feedback and the finale did not disappoint with a 71% approval by critics on Rotten Tomatoes. The characters were constantly developing throughout all four movies and each had their own conclusions that left viewers satisfied.
"[The movie] was good; I really liked it and I'm a fan of the Hunger Games and it didn't disappoint. Although I didn't read the books, I love the movies," junior Salma Santos said.
Mockingjay Part 2 was action packed with loud explosions around very corner. Although the movie was a great conclusion to the series, it is saddening to see the movies so many fans obsessed and cried over come to an end. Many people will always have a special place in their hearts for these movies. Every movie was made with the best quality, determined to not let the fans down.
About the Contributor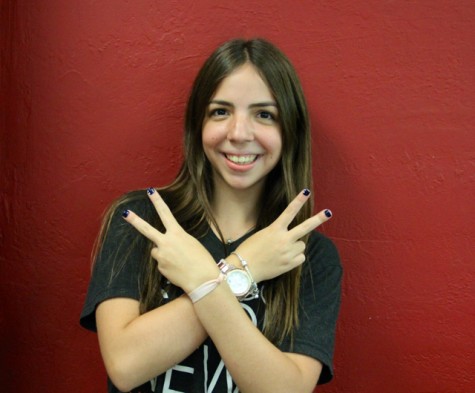 Olivia Pelaez, Reviews Editor
Olivia Pelaez is a senior in the IB Program at Gables. She loves the CavsConnect family and is excited to be an editor for the site. She is a part of...