Series Finale Week
*SPOILER ALERT*
Thursday, May 14, some of the most popular TV shows came to their season finales. Both The Vampire Diaries and Scandal broadcasted their finales on "The CW" television network.
On the season finale of The Vampire Diaries, there was a heartbreaking goodbye to one of the main characters, Elena Gilbert played by Nina Dobrev. To say the finale was emotional is an understatement. With the death of Stefan as well as Elena's conflict between being with the one she loves and being human for a few moments, this season finale was an emotional roller coaster.
"I was crying as I was watching the finale because Elena had been such a big part of the show and it was really hard to see her go," freshman Jane Mena said.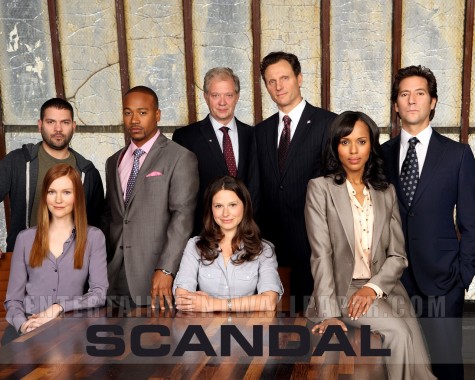 Scandal's season finale was a nail-biter as Olivia Pope, played by Kerry Washington, tries to take down her controlling father, Rowan Pope. But the nervousness soon went away when an idolized couple, Fitz and Olivia, reconciled after having many issues due to the pressure of the occurrences around them. This was Scandal's end to its fourth season, one of many more to come.
"I really enjoyed the finale because I really like Fitz and Olivia together. But it was also a cliff hanger because they didn't really explain everything," freshman Naomy Gamarra said.
Overall, these two season finales had their fans at the edge of their seats. The audience was pleased with the bitter-sweet endings and are anxious for the next season's to come along.