Top 5 School Lunches Ranked
It is time to talk about something very controversial to students not only at Coral Gables Senior High, but across the county: school lunch. It is a common joke that lunch options often cause people to raise an eyebrow as they enter the lunchline, wondering if the meals taste better than they look. Despite this stereotype, not every option behind the foggy glass cafeteria window is a bad one. In order to make your decisions a bit easier next time you find yourself at the lunch window, here are our top five school lunch meals.
Number 5- The One Pot Spaghetti
This spaghetti, served exclusively at the new cafeteria, not to be confused with the new-new cafeteria that has yet to officially open, is amazing. Those that know about the luxury of the food at the new cafeteria love the spaghetti that is always served hot. It is mixed with minced meat, delicious cheese and tomato sauce, a perfect combination of flavors. This meal also comes in large portions that do not disappoint when it comes to the hungry student. If it were more popular, the one pot spaghetti would be higher on the list, but nonetheless it definitely marks its spot on our top five best foods.
Number 4- Chicken Tenders
The classic staple, chicken tenders are always available as a lunch option and are usually a safe choice if you are looking to calm your cravings. This dish offers all the great components of a proper lunch meal. The crispy breaded outside and soft tender inside always satisfies when served with a side of ketchup. Sometimes, the chicken is even good enough to get seconds. The most basic of all the lunch options, as a fan favorite, chicken tenders just had to earn a spot on our top five.
"Last year, my favorite lunch food to see was always the chicken tenders, the staple food of the new cafeteria window. The crispy chicken with ketchup on the side to dip it in just hit different than all the other foods available," sophomore Edglhys Lopez said.
Number 3- Asian Chicken
While nobody really knows exactly what this dish is called, it has earned the common name of "Asian chicken" across the school. Small breaded pieces of poultry drizzled with a sweet sauce on top, this meal undoubtedly deserves a mention as our third place ranking. This chicken is always juicy, a quality that is hard to come by in the other poultry-based meals the school offers. Usually served with a side of fries or rice, this dish is a favorite at Gables. These sweet and savory nuggets of chicken always manage to hit the spot when lunchtime rolls around.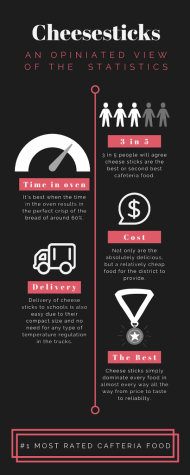 Number 2- Garlic Knot
This next side dish is so good that it deserves its rightful spot as runner up to first place. A great side to any meal, the garlic knot has a taste and texture comparable to the fresh bread of an authentic Italian restaurant, when served warm while the butter still glistens on the surface of the bread. The first bite you take makes you forget the reality that this is school lunch, proving that the assertion that all school lunch is comparable to fast-food is not entirely true. This is one of few breads the school serves that always manages to feel soft and doughy, as it pulls apart perfectly when students dig in and take their first delectable bite. MDCPS should really consider offering a meal that consists solely of this side.
Number 1- Cheese Sticks
The cheese sticks, when made right, are an immediate student favorite, running out almost faster than they can be served when they are on the menu. Cheese sticks are the most consistent in flavor, having the perfect blend of thoroughly cooked dough and cheese. If you have first lunch, you are even luckier since the cheesesticks, and any other food served, are still at their freshest point, making them taste like they just came out of the oven. Some like to dip the cheese sticks into the tomato sauce provided by the school to improve the flavor profile even further, while others are content with simply enjoying them in their natural state. Due to their consistency, popularity and overall flavor, cheese sticks would most likely be at the top of most students list of favorite cafeteria foods. MDCPS takes home a win with this meal.
"Cheese Sticks will always be number one, just overall the best tasting food the cafeteria gives, however, the garlic bread and chicken are a very close second. These foods make me excited to go to lunch, especially since I'm very hungry by third lunch," sophomore Lucas Paez said.
About the Contributors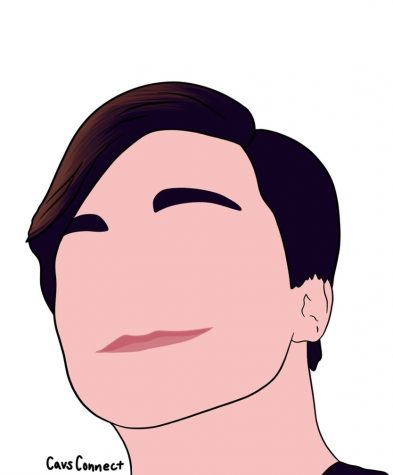 Massimo Aguila, CavsConnect Staff Writer
Massimo Aguila is a sophomore in the International Baccalaureate program and is joining the CavsConnect team this school year. He expresses strong interests...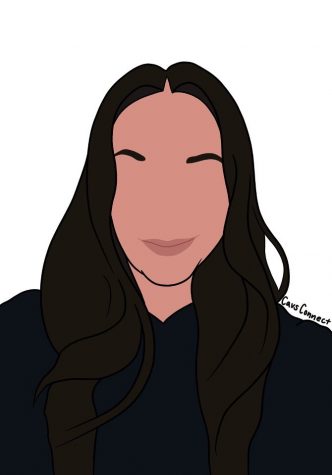 Arianna Hoyos, CavsConnect Staff Writer
Arianna Hoyos is a sophomore in the International Baccalaureate Program. This is her first year at Coral Gables Senior High, as she transferred from another...