Is iOS 14 Worth the Craze?
Release Date: Sep. 16, 2020
Our Rating: A
On Sep. 16, 2020, Apple released iOS 14, its latest operating system. This update has taken over every social media, with fans sharing their new lock screens and home screens that they made using the widget and shortcut features.
Coming in varying sizes, the widget feature allows you to redesign and redecorate your home screen and some of your favorites apps. You can create widgets of your favorite playlists from Apple Music and of your favorite pictures. While this is a great advancement, the widgets are limited to apps created by Apple, such as Tips and Weather. However, there is a quick and easy remedy for this- you can download Widgetsmith. Widgetsmith is a third party application in the App Store that allows you to have more creative options for your phone.
"I think it is a cool concept, with the new layout options and the widgets that let you customize your phone," freshman Anabella Rodrigues said.
Now that people are expressing their creativity with their phones, Apple created a system using a shortcut that allows you to change the image and name of an app. When using this system, you create a bookmark of the app you want to use, meaning you now have two of the same apps, one of the original and one of the customized version. Apple's solution was to give users the option to hide the original application. Once the app is hidden, it will show up in your Apple Library, which is also a new feature where applications are auto organized into categories that range from suggestions. The only downside of reorganizing your iPhone is that once you create a bookmark, it takes you to the Shortcuts app for about two to three seconds, then it redirects you to the app you intended to go to.
One of the best features is that calls and facetime calls no longer take up your entire screen and instead show up as a banner on the top of your screen. You can continue to use your phone and watch videos while being on a Facetime call with someone. Messages had a complete makeover as well- with new abilities to pin conversations, group photos and inline replies messages. Essentially, you can reply to a message and start a thread.
"I am not really sure how to use iOS 14 but from what I have seen it is a big step for Apple and their future plans," sophomore Jazzmin Chavez said.
Apple's Translate app is similar to Google Translate in a couple of aspects. Apple's version is dedicated to conversations and limited to eleven languages. With a tap of a button, you can say something into a microphone and the app will easily pick up the audio. Also, a major difference between Google and Apples versions is that you can use "Translate" without wifi connection or data by downloading one of the eleven languages. Out of those eleven languages, seven of them can translate an entire website on Safari, which is an extremely useful aspect since it eliminates the trouble of having to copy and paste into another website or app. People can now have conversations without having to speak the same language.
While this advancement is wonderful for Apple, many iPhone users wonder why it took Apple so long to release this update, considering how Android companies like Samsung and LG have had widgets and app customization for around a decade. Excluding the minor issue with Shortcuts, iOS 14 is definitely worth it, especially if you own an iPhone 6s and newer. If you wish to customize your phone and create an aesthetic you have always wanted, head on over to software updates in the settings app!
Leave a Comment
Your donation will support the student journalists of Coral Gables Senior High School. Your contribution will help us cover our annual website hosting costs.
About the Contributors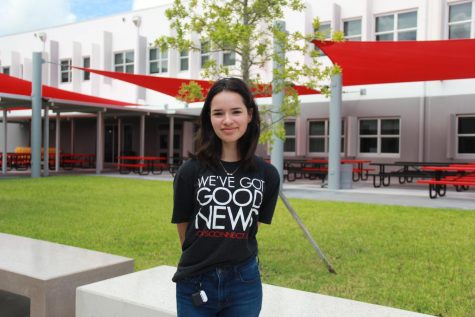 Maria Odio, CavsConnect Staff Writer
Maria Odio is a sophomore at Coral Gables Senior High and is looking forward to continuing her writing career as a returning staff writer in CavsConnect....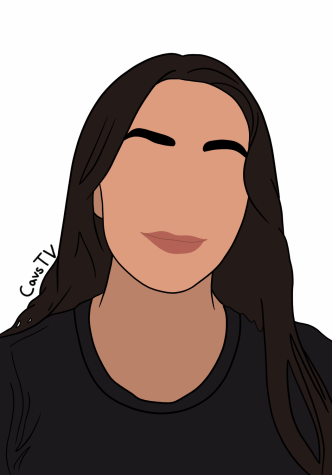 Victoria Mavarez, CavsTV Staff
Victoria Mavarez is a junior in the Visual Performing Arts academy in Coral Gables Senior High. This is her first year in CavsTv and is very excited to...