Seats of Gables
High school: a time of self-discovery, fun times, and a lot of sitting. In the midst of it all, we do not spend much time thinking about the places we spend most of our time in: chairs. Without us realizing it, these chairs have heavily influenced our opinion of every location on our campus. From the creakers of the English hall to the plush rollers in Activities, this article will inconclusively and arbitrarily rank the many chairs of Gables.
Regular Desk
Our Rating: D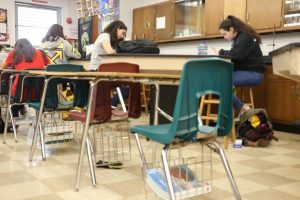 Out of all the chairs in the school, this one is the most common and therefore the least special. The only redeeming quality it has is also one of its major limiting factors: it has a desk stapled to it. This can be convenient throughout the day, but can be quite a hindrance for advanced maneuvers like shoving down a thick backpack, or jostling around for a comfortable napping position. These desks are often used as mediums for modern artworks, often featuring a three-columned "Chinese S." Otherwise, they are perfectly viable seats in which to sit, do work and give your back the occasional crack.
Booths in Cafe 9:
Our Rating: B
If you actually intend on eating in its allotted time, the booths are the place to be. They facilitate socialization and allow a private break for you and your friends halfway through the day, making the booths a prime lunch spot. By providing the little privacy one might get at a public high school, it almost compensates for the freezing cold air conditioning. Unfortunately, there are only a few of these highly coveted seats, and if you do not make it in time, you will be exiled to lunch on a sad circular seat at a nearby basic lunch table.
Activities Chairs:
Our Rating: A+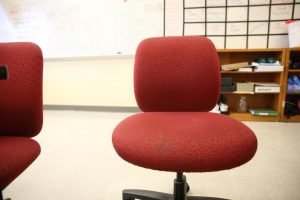 The cream of the crop, these bright red chairs provide joy to all those who sit in them. Their ability to move virtually wherever makes them the best place to sit around school. One of the few places accessible to non-administrators with plush chairs, they provide a safe haven from all the craziness going on in the rest of the school, letting people sink into their simple softness and forgetting about their worries.
"By far, the most comfortable seats at school," junior Andrea Goldfarb said.
Science hall seats:
Our Rating: F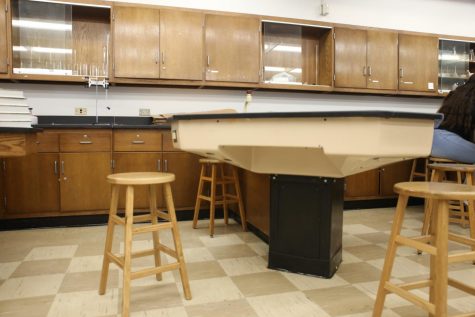 Are they truly uncomfortable or do I perceive them to be because science class makes me uncomfortable? Not only are they the most dangerous to sit on because of their height and instability, but they are also unpleasantly rock-solid, and lack any sort of lumbar support, which over time can lead to major back problems. Despite their inherent flaws (of which there are many), they can also be one of the most fun seats when placed upside down and spinning pointlessly.
"I can never get comfortable enough to cry over science in peace in these seats," Junior Erick Diaz said.
Pavillion Benches:
Our Rating: D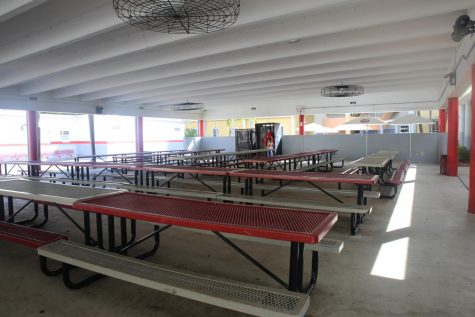 The Pavillion serves as one of the distinguishing landmarks of campus. The endless rows of bright crimson and grey benches encompass the spirit of our school. These beautiful benches have really seen some long, hard years, and truly show it. The many decades this wonderful school has been open, those benches have been there, and even though they are tattered, the holes on the table serve as a solid source of entertainment if you are looking for places to aimlessly stuff your small belongings.
Overall, the many seats of Gables offer a nearly endless source of wondrous study, with the myriad of variations on such a simple concept being very clear in the differences found from seat to seat, allowing for good times, uncomfortable times, and great times, all here in the seats of Gables High.