Dude Perfect: Fun for All Ages
Our Rating: A
Dude Perfect is a sports entertainment group that originated in 2008 on YouTube. Since then, the group has become more and more popular to the point of reaching about 9.5 million subscribers on their YouTube channel. The Dude Perfect team consists of five guys and features videos centered on performing trick shots that are seemingly impossible.  They have worked hard to be a good influence on kids and to make their channel something to watch with one's family.
The entertainers are twins Cory and Coby Cotton, Garret Hilbert, Cody Jone and Tyler Toney. They are all former high school basketball players and college roommates at Texas A&M University. Be that as it may, their shots typically rely more on American football skills than basketball. Though their focus is mostly on trick shots, they also have a bit of comedy with their stereotype series. As for their name, it is something that Toney said after the camera was first set up and he was already in the frame. The twins later had the idea to brand this and decided to call the channel Dude Perfect.
"
Dude Perfect's channel has the perfect content for those who have an interest in sports."
— freshman Saily Salgueiro
Their success on YouTube has brought them many opportunities. They had the chance to work with many famous athletes from the National Football League (NFL), the National Basketball Association (NBA) and the Premier League such as Russel Wilson, OBJ and Chris Paul. They have also become Nerf's brand ambassadors with their most viewed video being a Nerf Blasters trick shots edition. In 2011, they released an iPhone game called "Dude Perfect," and a few years later they released "Dude Perfect 2." By the end of 2015, Country Music Television (CMT) approved a television series about them called "The Dude Perfect Show" which aired in April 2016.
Despite having a lot of fun during the videos, they each handle different things such as editing, managing, filming, etc. Throughout their eight years on YouTube, they have amassed over 1.56 billion views. The group says they want the show to remain family and child friendly and, in order to do this, they have had to make some difficult decisions. They have rejected sponsorship from alcohol and cigarette companies in order to stay true to their goals.
Dude Perfect is, all in all, an excellent channel that will continue to influence people's lives throughout years to come.
About the Contributor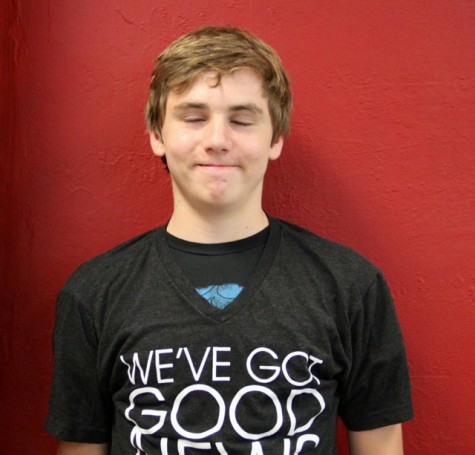 Nicolas Schmidt, Staff Writer
Nicolas Schmidt is a sophomore in the IB academy here at Gables. He was born in Chile but at the age of 1 he moved to Spain and was raised there. He moved...